My fur baby, Ari, used to get a lot of love on this here blog, but as of late I've only included him in maybe one post... I knew this had to be corrected! There is so much going on in our lives this summer. New baby on the way, new house, new jobs, trips with family, birthdays, etc, etc. However, Ari, or as we more often call him "Bear" (another story for another day I guess?), has been far from neglected. I just haven't pointed the camera at him too much lately.
If you're new here or you missed it or just want to read a little, last year
Camp Bow Wow Memphis
featured Ari in their newsletter.
Here's the post where I linked to it.
They are great advocates for rescuing dogs and were our life savers while we lived in our loft in Memphis, considering he is a 60lb Lab/Chow mix with LOTS of energy. We (Ari, Wesley and I) miss them terribly. If you have a Camp Bow Wow near you and don't already use them, YOU must check it out. I can't say that every one is as good as "ours" was/is, but definitely check them out.
It's been quite the adjustment for Ari since moving out of Memphis. Now that he's pretty settled at NaNa and Granddaddy's we are about to move him to a new house. I'm a little nervous about this but excited at the same time. Our 2 1/2 year old dog will have a fenced backyard for the first time! I wish he'd had it all along, but it just wasn't an option before. I doubt he'll stay out there because he just loves us too much to be out there alone, but at least he'll be able to run freely and roll in the grass whenever he likes!
I took these photos on Wednesday evening in my parent's foyer with what little daylight was left pouring in through the front windows.
In the photos with his head turned to left you can see his "guard dog" face. There was probably someone pulling up at the nieghbors or turning around in the culdesac. He has a loud bark, but we always know when someone's approaching.
This last one is my favorite of the bunch. He just looks so strong, manly, and curious all at the same time!
Here are some other photos of him that are my FAVORITES!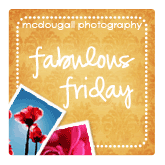 >

Hosted by Cecily and Lolli