I finally uploaded all the photos from last weekend's trip last night. I wasn't able to really go through them all, but I came across these we took Sunday morning. I guess I put off uploading them because I was afraid there would be NONE that were frame worthy, but to my surprise I found a few! So, I picked one of my favorites of my nephew Connor to share!

CONNOR

and isn't it wonderful when you are going through your camera and you find this shot that you didn't remember even capturing... I literally did not even notice the footprints in the photo below until I had it up in lightroom to start tweeking! THIS next one is not only my favorite photo of the week but is probably my favorite picture EVER!

EMMA

definitely frame worthy
don't my sisters make beautiful children?
XOXO
I'm linking up with some of these for the first time! Check them out. They all have great Friday Photo Challenges and link ups!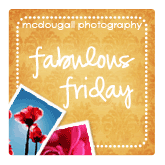 Hosted by Cecily and Lolli