Since Jonah was gone still at the end of last week, I kept thinking what in the world am I going to take pictures of while he's gone! So I really took my time and got some great shots of my hydrangeas and some other random flowers. These were all taken with my 50mm lens but I sure do wish I had a macro right about now.
141|365
142|365
Friday I left work a little early and went to get my boy from his grandparents' two hours away and wrote a little about the rest of our weekend
here
.
143|365 Jude and Jonah in MeMe's back yard - this is their sand box/pot.
144|365
145|365
146|365 I didn't take my camera along on Monday on our trip to the Outlet Mall, but managed a few shots with my phone. Jonah actually took the shot on the left of his feet in the stroller and I think he may have a future on instagram.. #fromwhereIstroll right?
147|365 On Tuesday it was back to our routine - proud boy after pottying and washing his hands - see mommy all clean!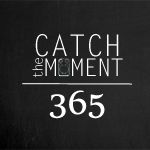 I hope you'll join us sharing your week in photos here are more details:
Every Friday Sarah, Mindi, and I will host a place for photographers of all kinds to share, explore, grow and connect. Our common goal:
one photo, every day, for three hundred and sixty five days
. Whether you are using a fancy smancy professional camera, your first DSLR, a point and shoot, or your ever-so-handy phone camera, we want to see your photos! We want to see the moments you caught each day. How amazing will it be to see each of us accomplish something that seems so big? Check out the guidelines here.
Thanks for linking up! I'd love for you to check out some of my recent posts: